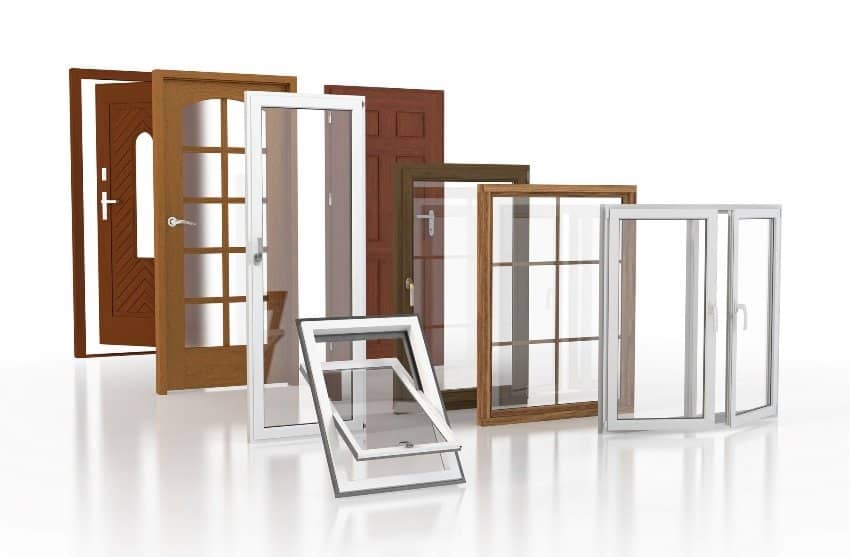 The importance of fenestration cannot be underestimated. 
It can ultimately play a vital role in the overall design and look of commercial businesses.  Helping to provide you with a great focal point for the exterior of your building. 
Building fenestration into building design helps you to look beyond the arrangement of windows and other glazed elements and look at performance, energy efficiencies, cost savings, and more.  
Fenestration on commercial buildings helps businesses to create that great first, as well as everlasting impression. 
It becomes a visual representation of your business and can include windows, glazed doors, glass curtain walls, and more. 
In this post, we look at fenestration on buildings and their importance on commercial shop fronts. 
Fenestration Products
Fenestration products vary considerably, and this is great because it allows businesses to design commercial shop fronts or buildings that are unique to them. 
These products also come in three energy-efficient designs, with areas covering: 
The U-Value of the glazing (the lower the u-value, the better the glass will protect the building from heat transfer) 
The Solar Heat Gain Coefficient (can help to boost the energy performance of your building, allowing you to save money and stay comfortable); and 
The Visible Light Transmission (how much natural light can get into the building). 
It is these three factors that we would heavily advise be taken into consideration when you start the design stage, as once work gets started, often, there's no going back. 
Note:  Climate can also influence your choice of fenestration products, and it's important to work with professionals in this area to support your decision making. 
First Impressions Count
Businesses and retail units need their shop fronts and the front of buildings to look good and presentable to customers. 
After all, it is one of the most significant marketing tools you have. 
Fenestration plays a big part in creating this perfect appearance as it covers all glazed areas, doors, windows, wall panels, curtain walling systems, skylights, vents, louvres. 
The good news is, you have options. 
For example, fenestration products can and do include: 
Curved or frameless shop fronts

 

Double or single glazed windows

 

Automatic doors

 

Low energy-rated glass systems

 

Curtain walling

 

Self-cleaning

 

And more!

 
Security should also feature within this, as this can also be a major influencing factor. 
Fenestration Performance
Incorporating windows and fenestration into building design has become a big feature when we look at the beautiful aesthetics and energy efficiencies they can bring. 
However, it's not just the thermal performance of the fenestration products that need to be considered; for us, it's the entire installation of window and door frames, as well as their material i.e., aluminium, curtain walling, etc. 
If we take a look at aluminium fenestration and its benefits, for example… 
Aluminium windows provide you with a lightweight material that offers superior strength.  It can be turned into a variety of complex sections and provide great protection against all-weather elements. 
Cut and fabricated to specific shapes and sizes, aluminium windows are not only strong, but they're also aesthetically pleasing.  
Offering a low maintenance solution, aluminium has a lot of benefits to offer. 
Then, there are curtain walling systems. 
Curtain walling can be used to help create a sense of space, linking businesses seamlessly with the outside world, and maintain security and safety. 
Using glazing to allow natural light into buildings and to save money on energy.  They're also great if you're looking for complete façade systems that are non-structural, lightweight, and weather tight. 
Curtain walling systems are installed to the external structural system of a building.  (At Crucial Engineering, we can also offer sunshades as part of our curtain walling systems, helping to enhance daylight approaches.) 
Fenestration supports it all. 
Helping to provide structural strength, value for money, life longevity, flexibility in design, a low maintenance option, as well as excellent thermal performance! 
Fenestration Impact
Fenestration impacts the functionality of a building, providing you with what you need, as well as what you want. 
You need to opt for the best and most appropriate solution for you.  
At Crucial Engineering, we can work with you and your architects to design, manufacture, and install a wide range of solutions suitable for all aluminium shopfronts in Leeds.  Offering you the perfect design, all matched with long term sustainability. 
Crucial Engineering can help to advise on the best-glazed shop front designs and fenestration solutions for you and your business, call 03451 930 420 
Reference video: AAMAVideoChannel