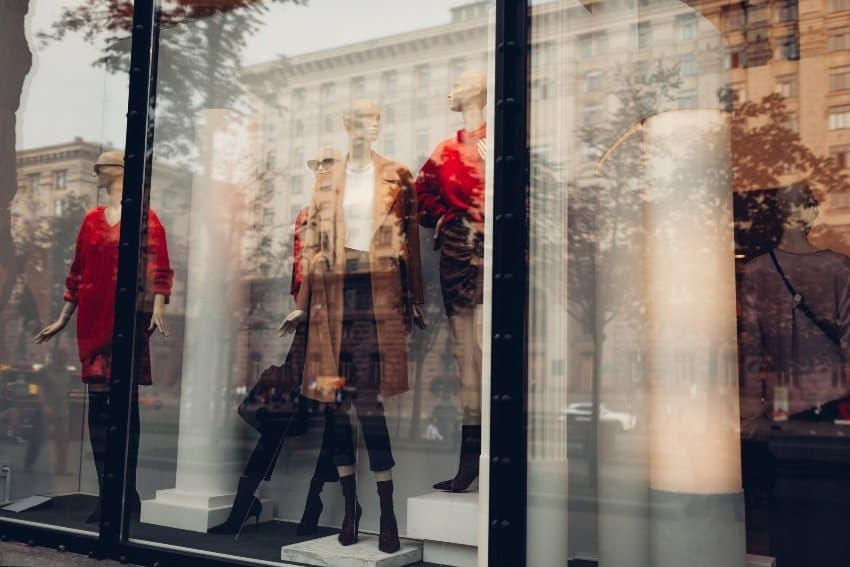 Window displays are designed to allow you to showcase your products and services to the world. 
Offering your customers an inside look into your business/store. 
For many retailers, it can be the biggest marketing tool you have, helping to turn passers-by into paying customers. 
With online competition continuing to take business away from the high street, high street retailers need to step it up. 
Starting with their window displays. 
Luring customers in and re-working your shop front to suit your styles, customer demands, and even seasons. 
Your retail window display can be everything. 
Why retail window displays are important
They help attract new customers

 

They are a business's first point of visual contact

 

They help 

entice a customer into the stor

e

 

They can be used to tell your brand story

 

They can be used to complement other ongoing marketing communications

 
Ultimately, it is found that you need an effective shop window display to drive traffic into your store.  Providing customers with an idea of what you're all about and creating talking points amongst customers themselves. 
How to create a good window display design
Position everything. Make sure you position key products correctly, opting for the right type of window display for you.  Often eye level is found to be the most effective for product placement, where you can consistently grab people's attention as they stroll by. 
Target.  Your window display should have a purpose, and it should be designed and targeted for the people you want to entice into the store. 
Stay clear of clichés. Clichés aren't quirky or a "sure thing," but rather, it shows a lack of imagination and thought in your display. 
Don't over clutter. Yes, it may be tempting to show the world every single product you have to offer but trust us less is more. Especially as a cluttered shopfront can often present itself as a bit chaotic and off-putting to customers. 
Create a theme.  Look to engage and captivate your audience with a memorable display.  Showcasing your brand, personality, wow, and feel-good factor. Think about your messaging as well as the time of year. 
People love to see a story.  Brands use storytelling a lot, and as your window display is part of your overall marketing strategy, it should also communicate the same story as other communications.  People engage with stories and themes if they can relate to them, so keep your story relevant and interesting. 
Get the perfect lighting. Lighting is a big feature in window displays, and it's essential to get this right.  Lighting can help products to look better and showcase more. You can choose from individual spotlights, full-length illumination, or ambient lighting around set displays. 
Window Display Types
Every retail business in Leeds is different, so every window display and style will be different. 
The main types of aluminium shop front displays include: 
Open – where a retailer has a window display but an open back, providing further insight and a look into the rest of the store. 
Closed – a window display, in this case, is set against a solid background, and customers will not be able to see past it into the store. 
Island – mainly found in large department stores, island window displays are found in central locations within stores where ultimately there is space to fill. 
Semi-closed – this type of display helps to create a mix of openness with a little bit of secrecy.  Consisting of partial screens or graphic displays that cover the majority, but not all of the window. 
Corner displays – created for the corner of stores, where wrap-around options are taking into consideration. 
Elevated – used in cosmetic and jewellery stores primarily, products are displayed at a level that catches the eye. 
Shadowbox – where box displays are used to showcase smaller items such as accessories or jewellery. 
Arcade – typically pre-determined spaces with an area either side of the door. 
Make a good impression.
Visual merchandising teams have vastly become an essential part of any retail business.  Carefully planning and skilfully executing the perfect window display and shop front to help highlight the store's brand, its products, and its services. 
At Crucial Engineering, we provide high quality, first-class shopfronts in Leeds, helping businesses to transform and enhance their displays. 
See how we can help you, contact 03451 930 420 
Read the next article: How clean is your shop front?